common questions answered
Support clients in finding answers before calling in
With a chatbot, provide help at any time of the day and night, in any language. Virtual assistants are always available when the customer needs support. They provide consistent answers, across all channels of communication, and can solve common questions without dropping customer experience.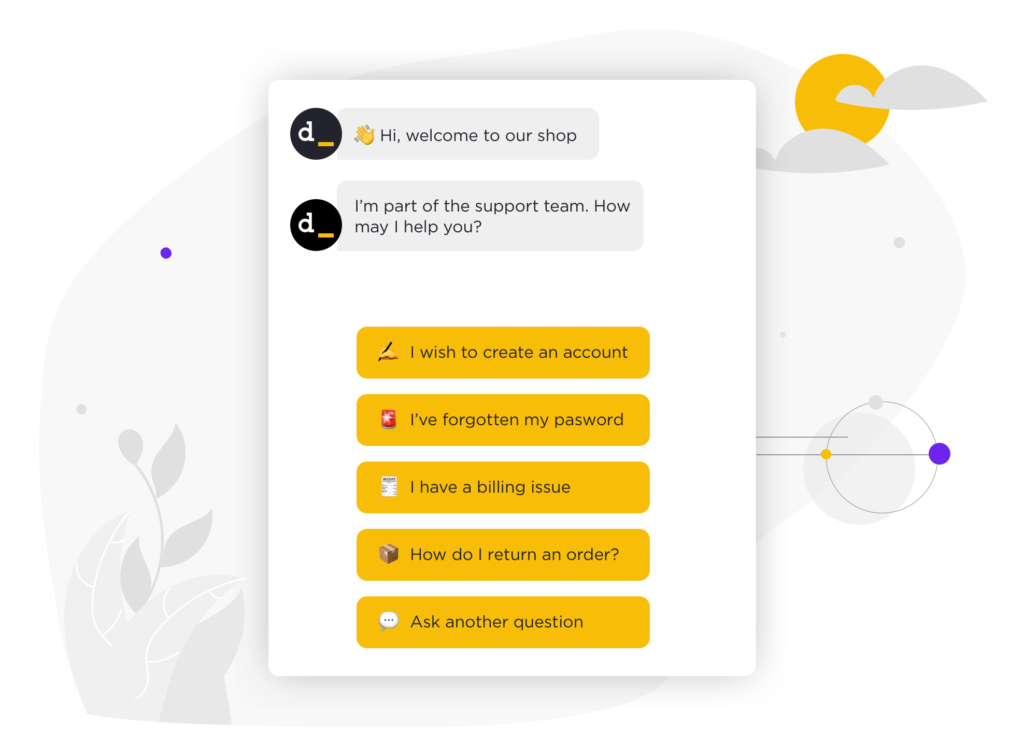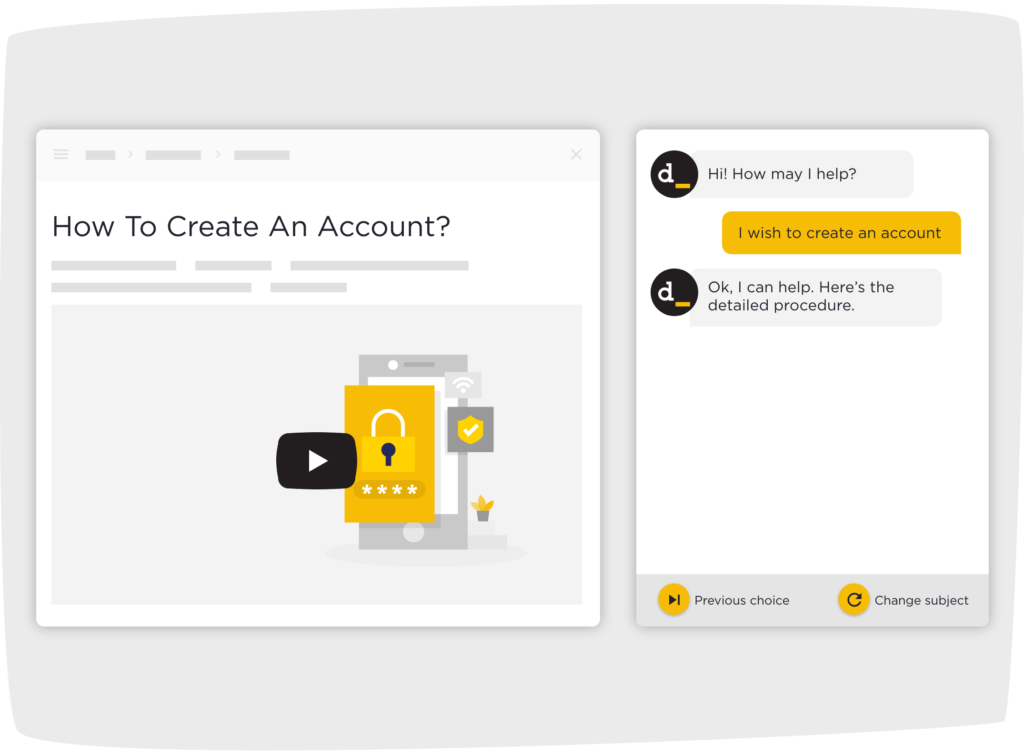 Elevate Your Knowledge Base
Capitalize on your knowledge base, or FAQ, by exposing it with a chatbot. Use the efficiency of AI and dialog to understand user's problems more precisely, and thus deliver better answers. In addition, don't stop at snippets, provide detailed responses thanks to our flyout cards – the smart way of providing help.
Automate your customer support
Get happy customers and a more efficient support team.
No credit-card required
Full features
Discover other chatbot solutions
Want to find out more about the platform, and maybe get a demo?