reduced customer effort score
Invent Great Digital Experiences
Finally make your information accessible
Put an end to users telling you they couldn't find it on your site. Leverage the power of AI to help users uncover what they're searching for. Clarify their questions through conversation and make sure you deliver. And even when there's no answer, be confident that your team gets back to the client with a solution.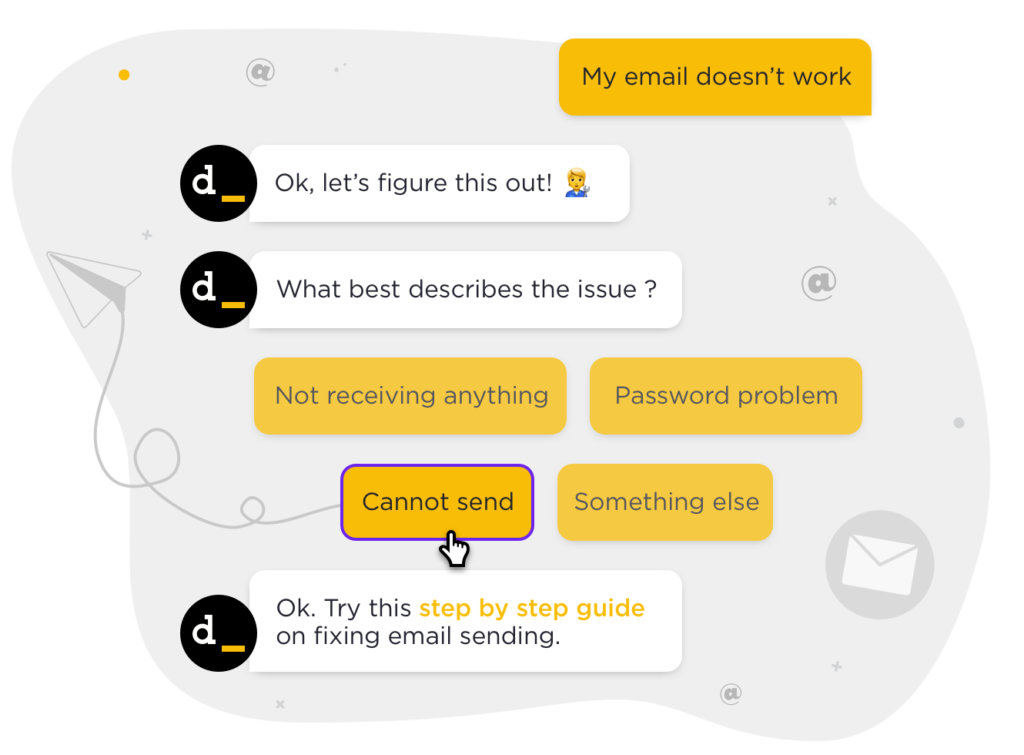 Forge New Customer Journeys
As customer expectations rise in an ever-evolving digital world, make sure you stay ahead of competition. Create stunning experiences, customized to your audience's views. Propose tailored recommendations, suppress lengthy forms, or guide users by putting a chatbot on your center-stage. Embrace innovation with an AI driven dialog. Have you checked out our AI Storyteller?
Today's world changes rapidly and using AI can help you face new challenges. The pandemic brought an urgent need to share a lot of information, sometimes of administrative nature, rapidly and clearly. Chatbots are a powerful and smart way to build e-hotlines. In a matter of hours, you can publish rich content, and support users facing new problems that don't fit the classical architecture of websites.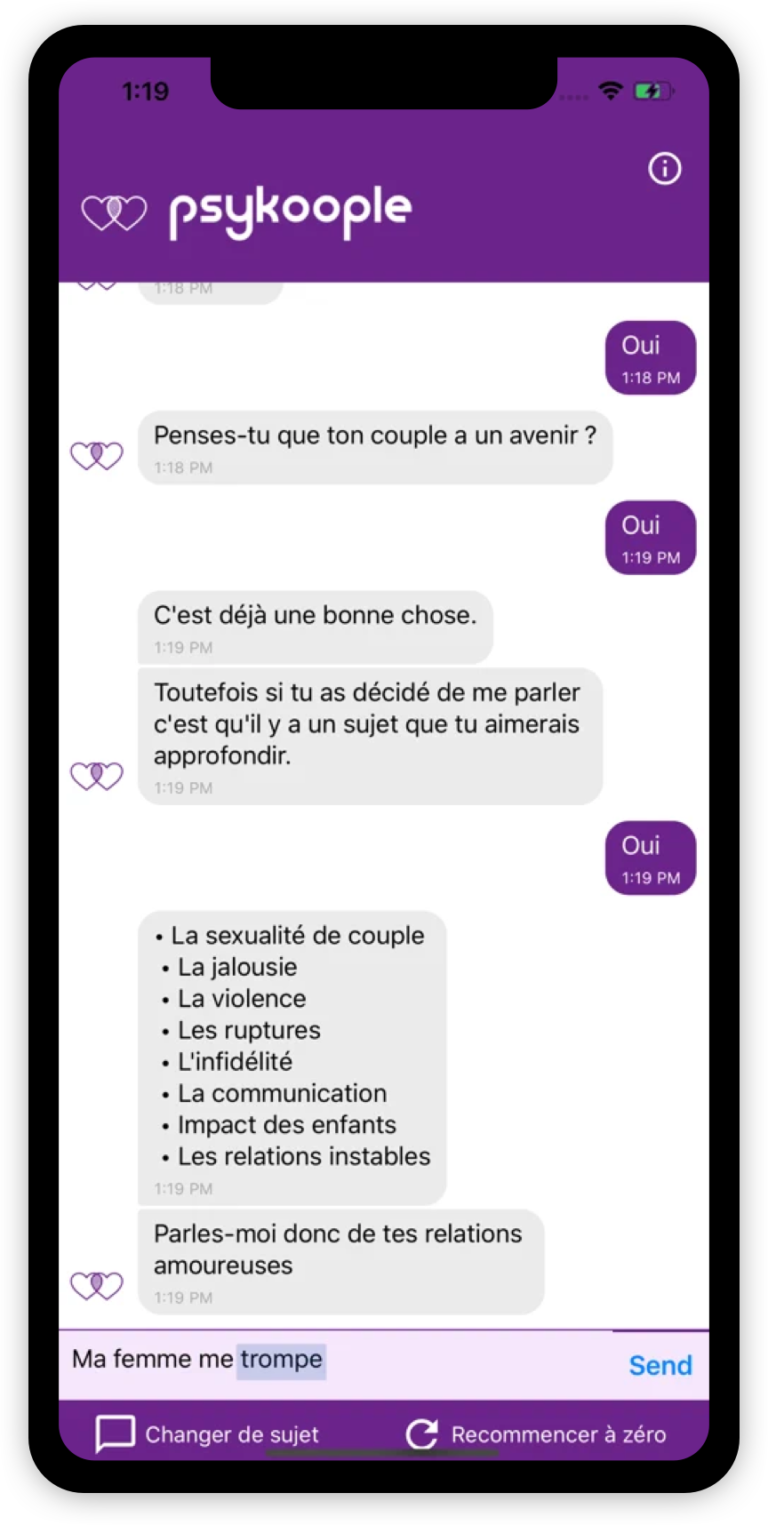 The first chatbot built with Deeplink was an advisory assistant: Psykoople.

The goal was to create the first couples therapy bot, that would help people understand and solve problems within their household. By bringing help to those no fortunate enough to have friends to talk to, or means to consult a professional, Psykoople managed to put forward a lot of useful information usually buried under pages of hard-to-read literature.
Accompany your audience with a chatbot and answer questions 24/7 thanks to the power of AI.
No credit-card required
Full features