Climate change is no longer a distant threat, it has already rooted itself in everyday life: fires, floodings, heatwaves, the extreme weather events happen more and more frequently, everywhere around the globe. Today more than ever, actions are needed to transition our current world to a more sustainable future, and Deeplink is committed to being an active force of change.
Even though we are a small company, it doesn't mean we cannot make a big impact. We believe it is our responsibility to ensure that our actions, ideals and our product meet the highest standards of verified social and environmental performance, public transparency, and moral accountability to balance profit and purpose.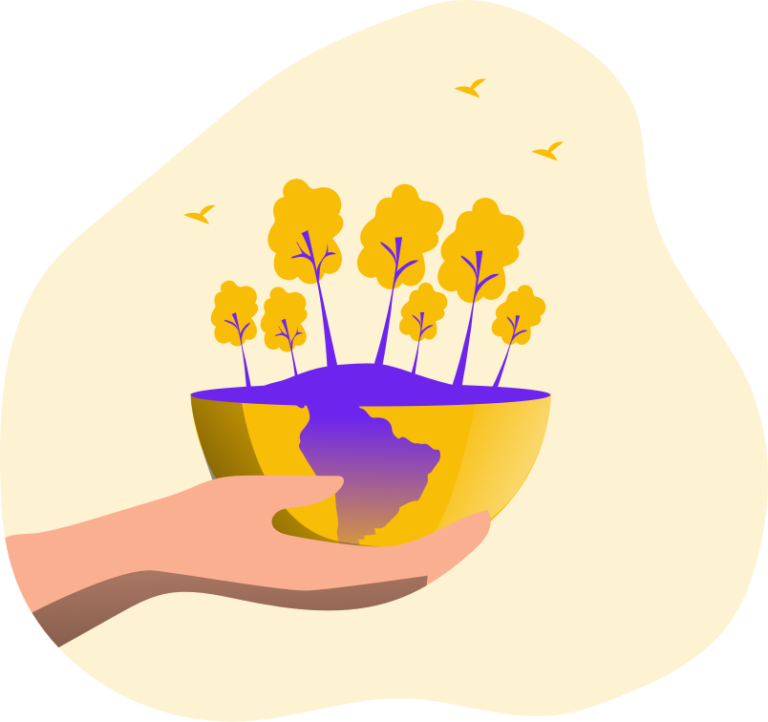 Our sustainability approach takes its roots in our internal charter, named DEEP.
We are all different, yet we share the same planet. At Deeplink we want a diverse and inclusive workplace, where people can work together effectively without fear or discomfort, and where everyone's unicity generates fresh insights, provides broader perspectives, and gives everyone equal opportunities.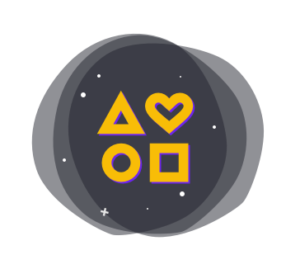 Right from the apparition of Artificial Intelligence, fear has existed that robots might take control one day. As experts in AI, it is our moral duty help people to understand how automation will in reality empower us all and shape tomorrow. This awareness goes through sharing our knowledge, and training individuals from the youngest age.
As oceans rise, and time runs out, saving our environment has become essential. Being a start-up in Switzerland naturally connects us strongly with the element of water: the country sees the birth of two European giants, the Rhone and Rhin rivers, and is home to the "Léman" lake, Europe's largest alpine and sub-alpine lake. We have decided to put water preservation at the heart of our charter.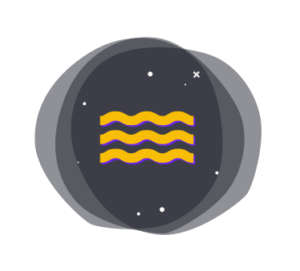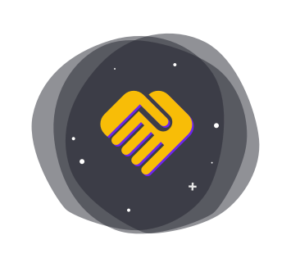 We leave no one behind, we are inclusive. One of the best ways to foster the urgently needed changes is to encourage all participative actions going in this sense. Together, we'll go further and have decided to give the equivalent of 5% of our turnover each year.
We are committed to responsibility and sustainability. As such we are active in the Swiss Triple Impact program, a unique national pathway which allows Swiss companies to measure their contribution to the UN's Sustainable Development Goals.
Deeplink is proud to have got involved in several projets in 2021.
We started undergoing the B-Corp certification process, to assess and improve our social and environmental performance. We are eager to take part in the culture shift which redefines success in business, and will build a more inclusive and sustainable economy.
On the educational dimension, Deeplink supported the NGO Empowerment Foundation by providing AI courses in schools for young people (10 to 17 years old), aimed at helping them understand the impacts of AI on daily life.
We became shareholder of Time for the Planet, a citizen movement that creates and finances companies fighting against climate change at a global scale.
Today, we work with 100% of local providers, from less than 80km. In 2021, our employees did 0km in a car to go to work, and we have decided to give 5% of our turnover in donations & equivalent every year. In the next year, we hope to establish an analysis of our platform's impact, include such elements in our development metrics, and put forward more sustainable attributes.