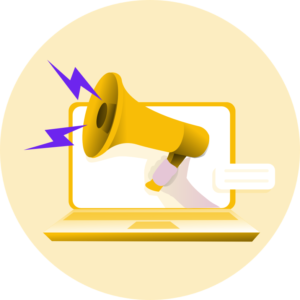 Boost Client Relationship
Engage closely with your clients thanks to a friendly and helpful chatbot
Generate leads in real-time through innovative conversations
Provide instant answers to simple queries 24/7 and in any language
Resolve issues faster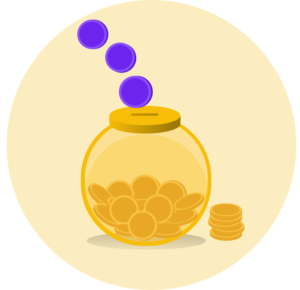 Free your employees by automating repetitive tasks
Diminish process costs by removing bottlenecks
Artificial Intelligence Ready in a Week
Artificial intelligence should be simple and accessible - it's not just a luxury for web giants. With Deeplink, you get access to this powerful technology that can improve your sales, customer relationships and reduce your costs.

Thanks to our intuitive platform, you won't have to wait weeks to train your artificial intelligence, and will become an AI master in record time
Artificial Intelligence that Cares about Data
More than ever, maintaining control of your data is a priority. At Deeplink, we apply a privacy by design approach, to ensure the security of your data right from the start.

We store our data here in Switzerland, in the heart of Europe. We collect as little data as possible and have put in place non-retention mechanisms that are under the control of each customer. Anonymization is available on request, and several safeguards are in place to minimise and control access to data.
The Sustainable Revolution
Responsible Artificial Intelligence
Revolutionising the digital society by democratising AI is our challenge, but we're also doing it as environmentally friendly as possible. At a time when energy consumption is increasing, we have chosen a cloud infrastructure that uses 100% renewable energy and offsets 200% of the CO2 emissions produced. In addition, we work in accordance with the rules of sustainable development imposed by the BCorp certification.
Get started with deeplink.ai now!
We offer a free 14 day trial with all features, to allow you to fully discover our Chatbot platform. No credit card required.
Today, chatbots empower companies in three key areas.
But with our platform, your creativity is the only limit.
Support users by helping them navigate through your FAQs, guide them to relevant documents and provide step-by-step instructions.
Improve workflow and productivity: lighten the load on customer support by automatically processing requests and concentrate resources on higher value-added tasks.
Improve user's experience: guide customer or prospects through iterative elements and provide personalized recommendations so that they feel taken care of.
Companies, software publishers and startups all trust Deeplink.ai to boost their customer relations.