Energize your Sales
Target groups and generate leads round the clock
Propose upselling through innovative conversations
Improve your Support
Provide instant answers to simple queries, 24/7
Resolve issues faster in a unified way across channels
Lift your Digital Experience
Make your information easily accessible to your audience
Engage deeply with customers and reduce bounce rate
Create dazzling dialogues with our drag-and-drop interface, and activate a powerful AI engine in only a few clicks.
The innovative solution to share your story with impact, where conversations help your users.
Powerful Analytics & Autonomous
Communication's Channel Driven by AI
Deeplink is a smart engagement platform, that lets you leverage the power of Artificial Intelligence in a simple way, enriching your relationship with digital customers. It's fast, data driven and easy to use.
Instantly provide answers to the most common questions, thanks to the power of AI. Resolve issues faster by clarifying matters through a conversation with the user, whilst taking the load off your team and letting them focus on core cases.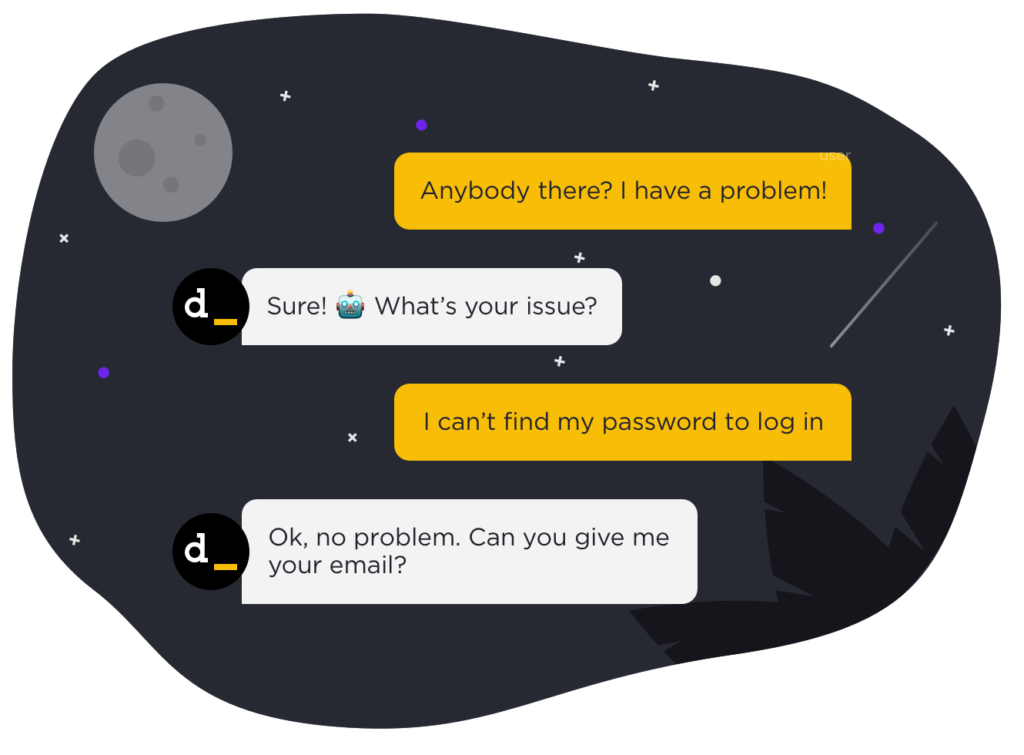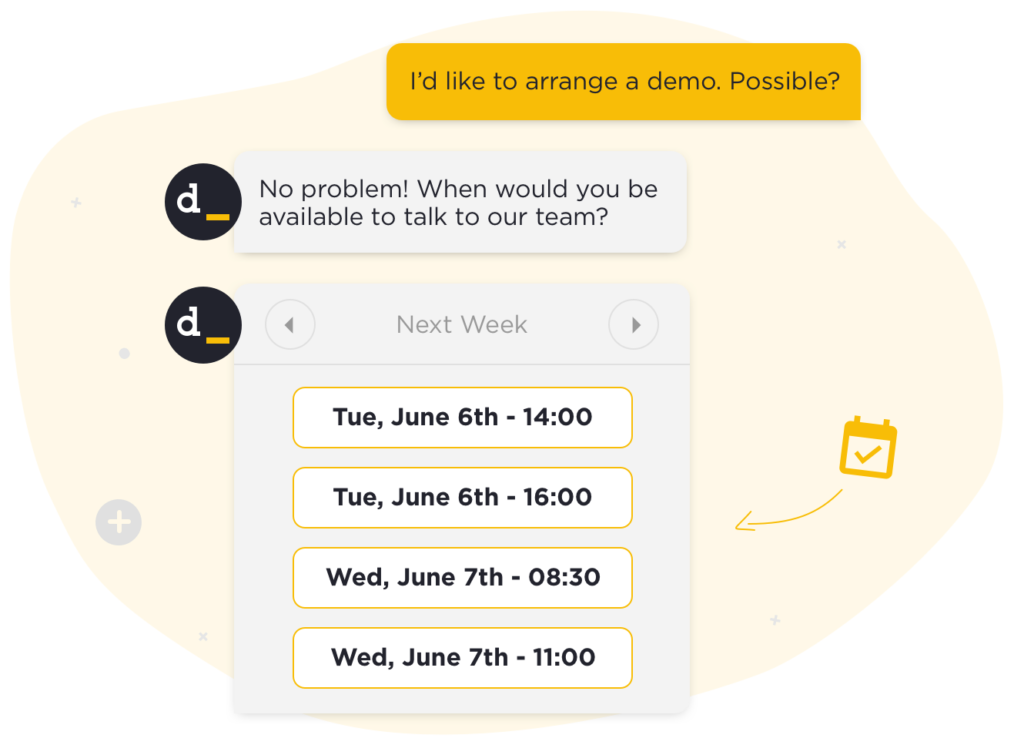 Boost your sales by increasing website conversions with a chatbot as sales assistant. Let the bot be smart and adapt the conversation dynamically with you audience, helping to qualify users' interests and enriching your CRM knowledge.
Accelerate the digitisation of your services with a bot-driven site, or app. Be bold by replacing annoying forms with an AI conversation. Or setup a digital hotline to facilitate access to information.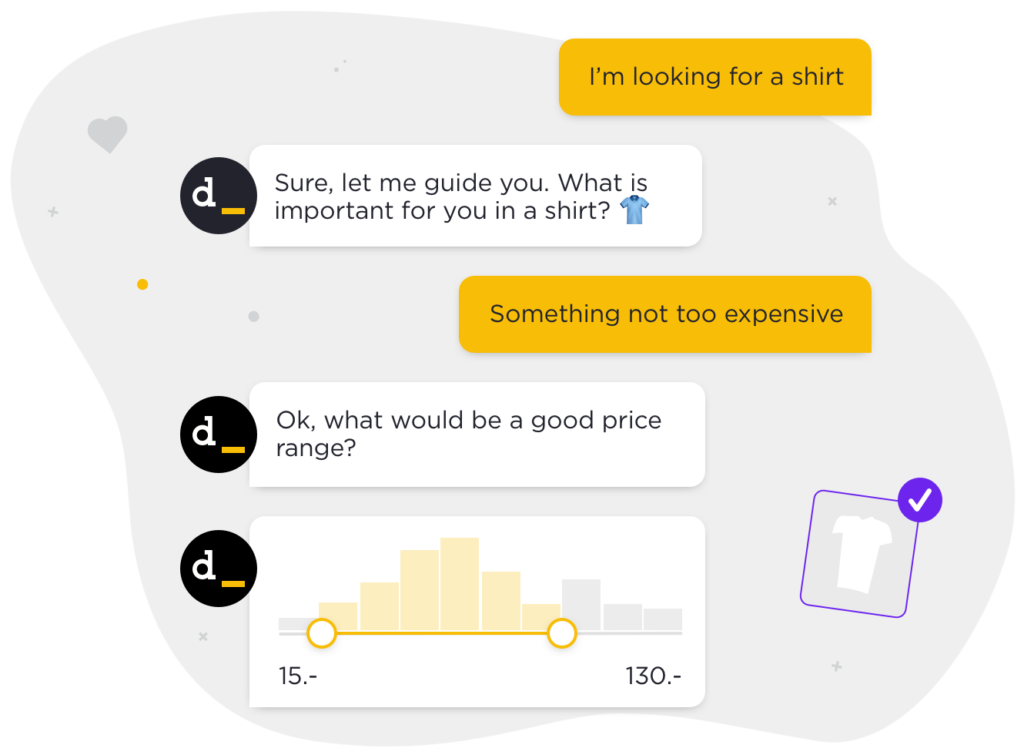 With Deeplink, building a chatbot is straightforward. Create dazzling dialogues with our drag-and-drop interface, and activate a powerful AI engine in only a few clicks. 
Our visual editor allows you to simply drag-and-drop objects. No need to code, simply chain dialogues and answers like in a game.
Thanks to a revolutionary data collection tool, your AI engine can be trained to become intelligent in one click, and put in production already after a few hours.
Reuse knowledge by interconnecting multiple chatbots, each specialised by domain, and have a meta-bot transmit the best answer.
They did it. What are you waiting for?
With Deeplink, create customer experiences that sell & change the game. Building and launching an AI chatbot is easy, in a few clicks.
The context of the pandemic highlighted the need to rapidly deliver access to new content. A bot helped Etat de Vaud guide citizens to relevant documents, latest procedures and provide step-by-step instructions.
LegalFactory chose to bootstrap it's subscription process. Instead of just asking user to fill in a lengthy form, a bot-drivent discussion collected the information naturally and efficiently.
Psykoople is the first AI-driven life coach destined at solving couples' relationship problems. The virtual assistant talks with users through different topics, and provides personalised recommendations.
Companies, software publishers and startups all trust Deeplink.ai to boost their customer relations.
Discover Deeplink's chatbots today!
We offer a free 14 day trial with all features, to allow you to fully discover our chatbot platform and launch into the world of AI.
No credit-card required
Full features